Dollhouses
Dollhouses have a very interesting history. Did you know the first examples of what today we would consider dollhouses were actually made for adults? These miniature houses called "baby houses" or "cabinet houses" date to the 17th-century, were made in Europe, and were not toys. They were displays of status and wealth and, in some cases, were replicas of the person's home complete with tiny versions of furniture and possessions in the owner's full-sized house.
With the industrial revolution and mass-production, the 19th-century brought the idea of dollhouses as toys where young girls could learn household management. Even as a toy, it was still not quite yet at the place where we are today where, while playing with their dollhouses, young imaginations are free to create and enjoy limitless stories.
The dollhouse currently on exhibit at Macculloch Hall Historical Museum belonged to the great-granddaughter of George and Louisa Macculloch, Mary Louisa McVickar (1860-1943) and her daughters Phyllis and Elizabeth. Visitors for the past year, no matter what age, have enjoyed looking at the dollhouse which is graciously on loan from Linda Langstaff Carrington.
Resources:
Want to learn more about miniatures and see what is possible in small scale? Visit dthomasfineminiatures.com.
Interested in making a dollhouse from things in your house, visit this website.
Thankful for Corn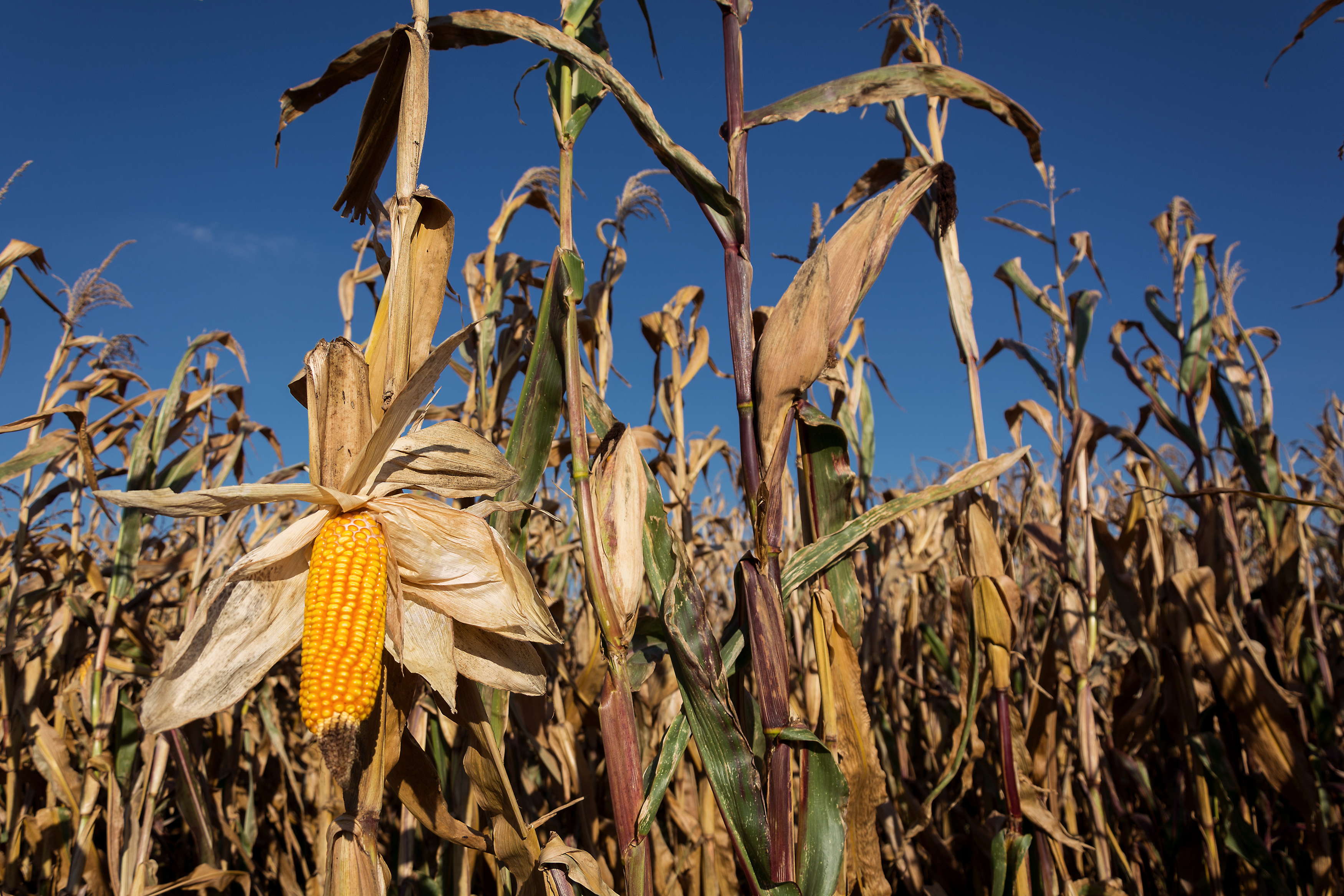 Corn, also called maize, did not always grow in North America but is native to Central America, where it grew as a grass (teosinte). Through the cultivation methods of the indigenous people, corn cobs and kernels that were once only a few inches long with eight rows of small kernels were transformed over thousands of years to the corn that we recognize today. Corn continues to be critical to the success of our country. Corn is the largest crop grown in the United States with 91.7 million acres planted in 2019, according to the USDA, which is equivalent to 69 million football fields.
It is important to remember that what exists today all started with the sharing of seeds and instructions on how to grow corn by the local tribes of indigenous people with newly-arrived Europeans. Every part of the corn plant was used. Corn cobs were used as fuel. Corn husks were braided into masks, mats, dolls, and baskets. Corn was a main food source, even ground into corn meal for breads and puddings.
Thirty years ago, in 1990, President George H. W. Bush established November as National American Indian Heritage Month which is now known as Native American Heritage Month. It was a long overdue recognition but it provides time to reflect on, learn about, and share the many contributions of the indigenous people today and in the past.
Resources:
Learn about the Native American History of Corn and take a look at some recipes.
Hear Traci Sorrel's We Are Grateful Otsaliheliga. 
Discover the history of the corn husk doll from the Frisco Native American Museum & Natural History Center in North Carolina.
Watch to learn more about the origin of the corn husk doll with directions on how to make one.
A Fall Harvest of Acorns and Other Tree Nuts Used by Indigenous People
"History is a trail that was walked by our ancestors. For us to know it and them, we must retrace it, look at it honestly and perceive it realistically, then tell it factually. History is meaningful and multidimensional with this process." — Lakota author, historian, and storyteller Joseph M. Marshall III who was born and raised on the Rosebud Sioux Indian Reservation in South Dakota.
During Native American Heritage Month, MHHM looks to its historic garden for inspiration from the indigenous people who once lived on the land which is now part of Morristown, New Jersey. Walnuts, hickory nuts, chestnuts, beechnuts, and acorns were collected, eaten, and preserved by most indigenous groups, including the Lenni Lenape, part of the Delaware nation. Tree nuts were mainly collected in October and November and stored in storage pits with dried meat and fish for the winter.
Lenape women learned how to extract and collect cooking oil from tree nuts by crushing and cooking them in boiling water. They also learned how to remove the bitter taste from acorns by roasting or crushing them and rinsing them. From this, Lenape women made porridge and flour for bread.
The word pecan, from the hickory tree family, is derived from the Algonquin word "pacane", which means "nuts requiring a stone to crack". It is believed that indigenous people were the first to purposefully plant these trees, the only major tree nut native to North America. More than 500 varieties of pecans exist and many are named for indigenous people groups including the Cheyenne, Choctaw, Mohawk, and Shawnee.
Resources:
Listen to an adapted Native tale of The Boy Who Dreamed of an Acorn by Leigh Casler.
For more information about foods made by indigenous people from tree nuts, visit the Woodland Indian Educational Programs Website.
Friday Favorites: Dream Catchers and Grape Vines
During Native American Heritage Month, Macculloch Hall Historical Museum acknowledges the importance of the traditions and cultures of the indigenous peoples in the United States. In particular, the many groups from the Lenape-Delaware tribe including the Whippanongs, Rockawacks, Hopatcongs and the Parsippanongs, all part of the Algonquin nation, who first lived in Morris County, NJ, where the Museum is now. This month MHHM is highlighting native plant species used by indigenous peoples across the country that continue to grow in our historic garden.
Muscadine Grape (Vitis rotundifolia) and Wild Grape (Vitiz spp.) are two of the four grape varieties native to North America and used by indigenous people. Both the fruit and leaves were used for food, for beverages like tea, and for medicine. Grapes were also used as a source of dye for clothing. The grape vines were used to make baskets and other items including a hoop and pin game. These plants were, and still are, an important source of food for game birds and small mammals.
Resources:
Listen to Grandmother's Dreamcatcher by Becky Ray McCain to celebrate Children's Book Week 2020 (November 9-15).
Learn the history behind the dream catcher and learn how to make one from Red Hawk of the Cherokees from North Carolina.
For traditional games including a hoop and pin games made from grape vine, visit nanticokelenapemuseum.org.
Friday Favorites: Indigenous People and their Plants
November is Native American Heritage Month and it is the perfect time to highlight the ways indigenous people used native plant species in New Jersey.
Butterfly Milkweed (Asclepias tuberosa)
Today we know that this native plant species is critical to the survival of Monarch Butterfly larvae. When they eat from this plant, a chemical enters their body which makes them distasteful to predators.
For indigenous people, the fibers of the milkweed plant were a source for weavings and making rope. The Butterfly Milkweed was also used by Native Americans to treat rashes and swelling.
Resources:
Watch a performance of the Butterfly Dance by the Nanticoke Lenni-Lenape.
Read a creation myth about the butterfly.
Track the 2020 fall migration of the Monarchs on this website. The fall migration occurs from August to November.